[Phone] How do I find tutorials for new features?
Swipe down from the top of the screen to access Quick Settings > Tap the Settings icon > Tap ROG Phone Tips.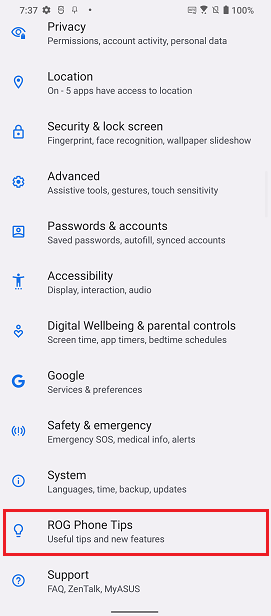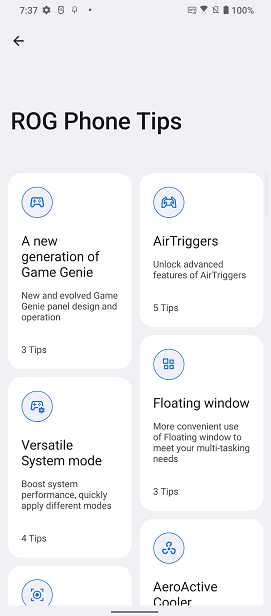 *This information may not apply to all products from the same category/series. Some of the screen displays and operations may differ depending on the software versions.
This discussion has been closed.