[Phone] How do I customize the clock style, color and background for the Always-on Panel?
Swipe down from the top of the screen to access Quick Settings > Tap the Settings icon > Display >  Set the Always-on Panel toggle to the"On" position > Tap and open Always-on Panel > Tap Clock style.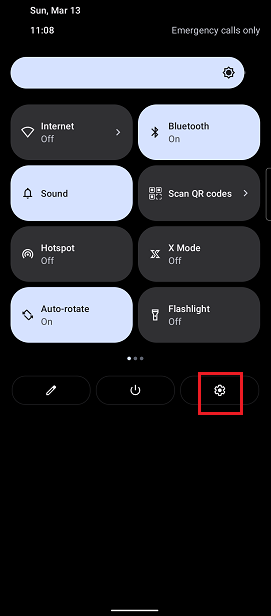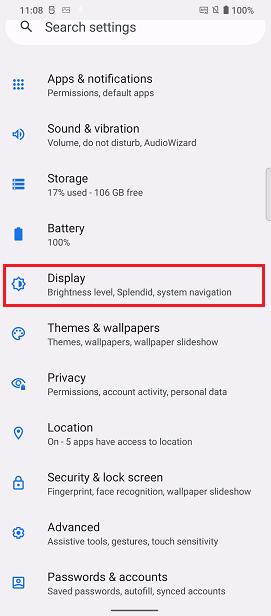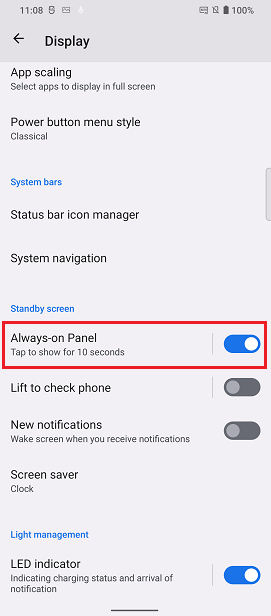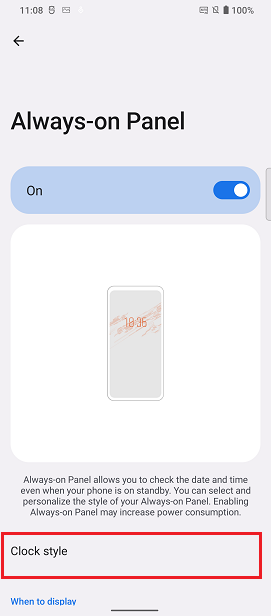 The first clock style in the row of options can be customized, as indicated by the edit icon in the upper right corner of that style. Tap to enter, and then choose your clock style.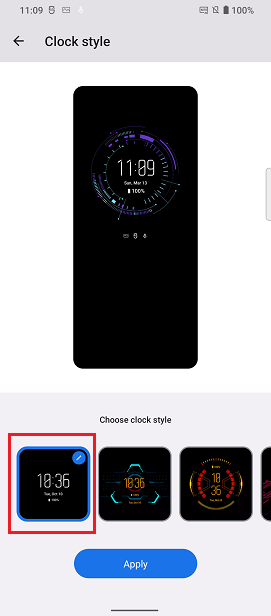 Tap Background to view the background choices. Tap Color to view the color choices. The custom color panel can be accessed at the end of the row. Select your choices.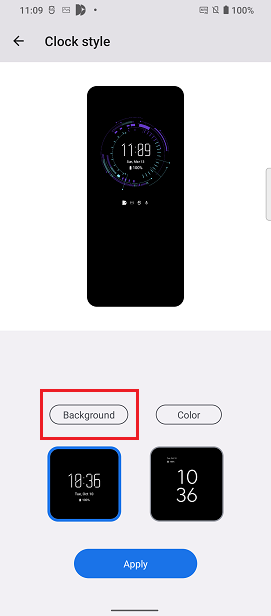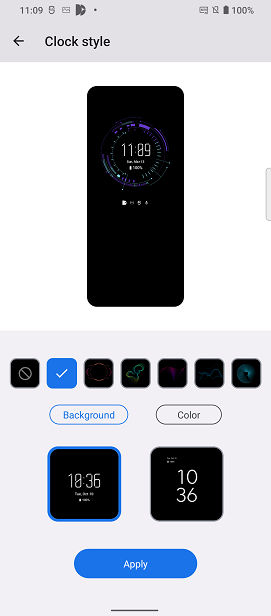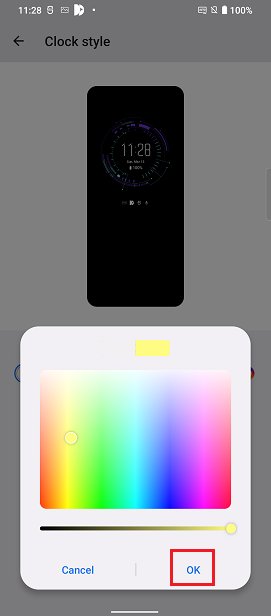 Finally, tap Apply to complete the settings.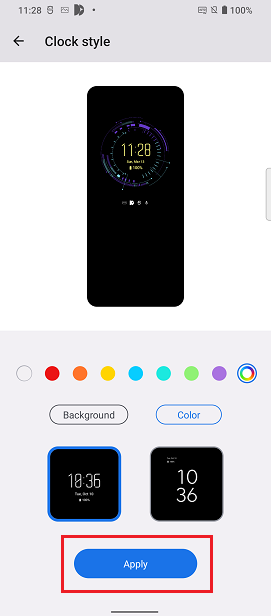 This discussion has been closed.