[Phone] ROG6-How do I quickly apply and switch system modes for different game profiles?
Launch Armoury Crate App > Console, there you can set the system modes which include X-Mode, default Dynamic mode, and Ultra durable mode.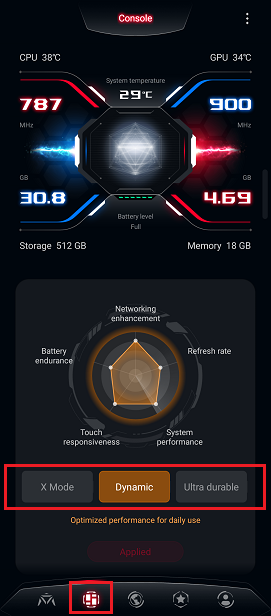 You can also tap the Scenario Profiles button below the game in the Game Library to apply different system modes in the corresponding game.
This discussion has been closed.