[Phone] ASUS Phone PET Screen Protector - Installation Tutorial
To provide you more detailed instruction, you can also click ASUS Youtube video link below to know more about Installation Tutorial of Phone PET Screen Protector 
ttps://www.youtube.com/watch?v=s7jd2sLN7dU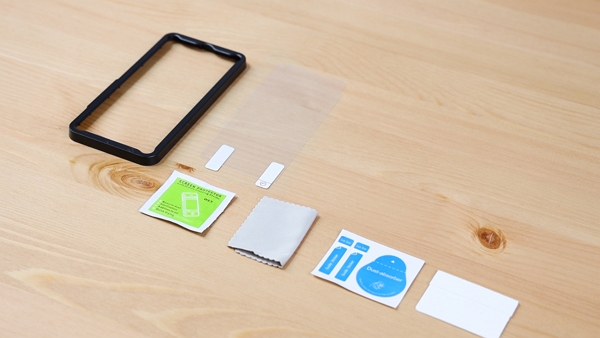 Step1. Use the WET Cleaning Wipe to clean your screen.
Step2. Wipe the screen dry with the DRY Cleaning Wipe and clean with the dust removal sticker.
Step3. Align the side with an arrow on the installation frame to your screen's receiver and place it down.
Step4. Peel off the protective film's release paper (1) to a quarter along its length.
Step5. Align the adhesive film to the top of the frame, and use a scraper to apply it while removing the rest of the release paper (1).
Step6. Remove the installation frame and smooth out the bubbles with the scraper from the middle of the screen.
Step7. Peel off the release paper (2) and press the edges with fingers.
Step8. Done!
This discussion has been closed.