[Phone] ROG Phone 5 ─ How do I make my own ROG Vision?
To provide you more detailed instruction, you can also click ASUS Youtube video link below to know more about How to make my own ROG Vision.
https://www.youtube.com/watch?v=7y3VXuxQahE
Tap Armoury Crate icon from the bottom of Home screen > Console > Set the ROG Vision to the "On" position. The phone will light up and animation will flash on the back of the phone, showing it has been activated.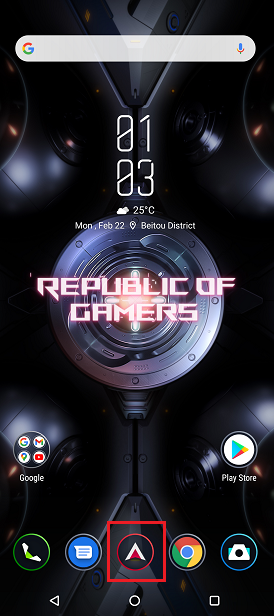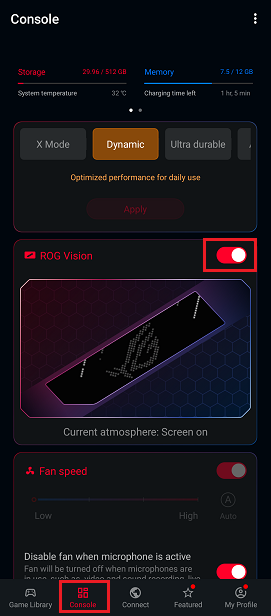 On the main screen of Console, tap the amimation in the middle - view will change to landscape and shows the various display options.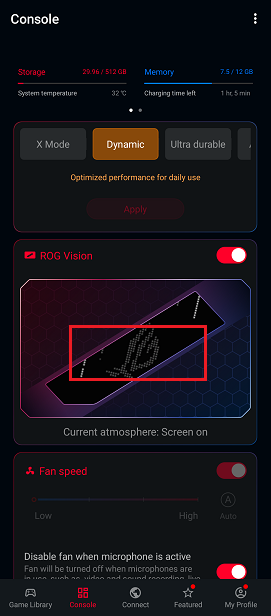 To make your own customized animation, select one mode and tap on the animation.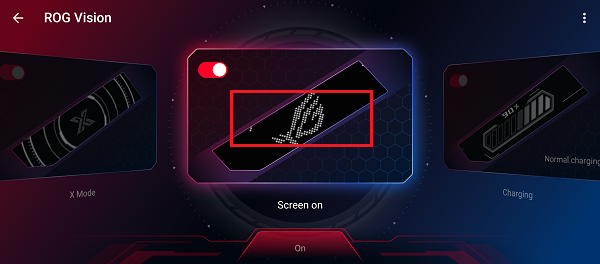 Then, tap + at the top right corner.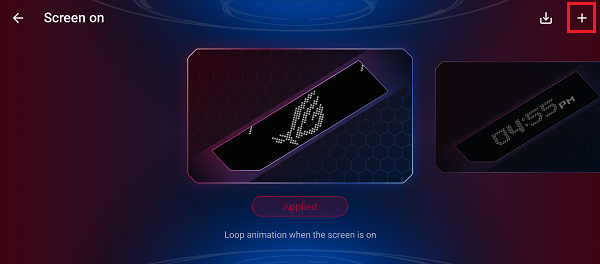 The pop-up window shows customized options: Image effects, Text effects, Signature. For example, if you want to create text art - tap Text effects.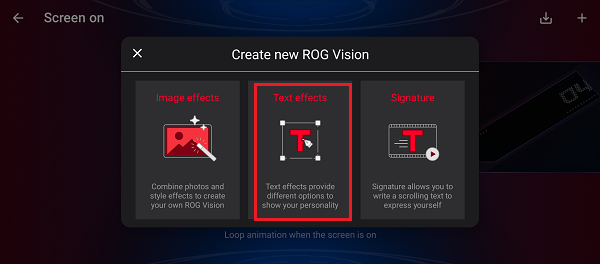 Then you can apply different colors, fonts and filters after entering your text. When you complete, tap SAVE.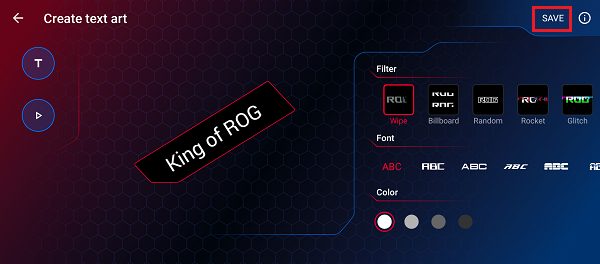 The animation will be stored in the sliding list. Tap Apply, to apply the effects on the ROG vision screen.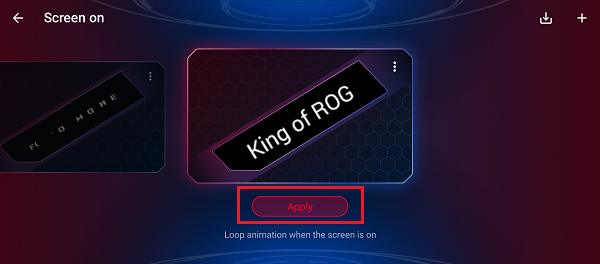 Note: ROG Vision supports black and white and/or color screens, depending on the model of the phone.
This discussion has been closed.