[ROG Phone II] How to use Auto-start Manager?
Auto-start Manager works at the system level to manage apps in order to provide system optimization and save battery life. When you find your phone slowing down, it may be caused by some apps automatically starting up in the background and using too much memory, causing the system to lag and use too much battery. To free up the memory and increase battery life, you can use Auto-start Manager to disable apps from auto-starting.
1. Swipe down from the top of the screen to access Quick Settings > tap the Settings icon > Advanced > Mobile Manager > tap PowerMaster.
2. Tap and enter Auto-start Manager. You can check/uncheck All apps to allow/deny all the apps to start automatically. You can also scroll down the list to check/uncheck the apps individually.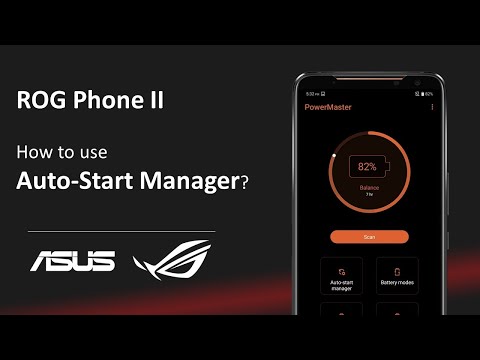 This discussion has been closed.