[ROG Phone II] How do I mount my ROG Phone II onto the TwinView Dock II?
1. Open the lid of the TwinView Dock II
2. Use your ROG Phone II to push the spring retaining wall to the back and slide your phone onto the deck
3. Align and insert the phone's side-mount port with the port on the dock
4. Fasten the latch on the back of the hinge to activate the second screen and ensure the phone is secured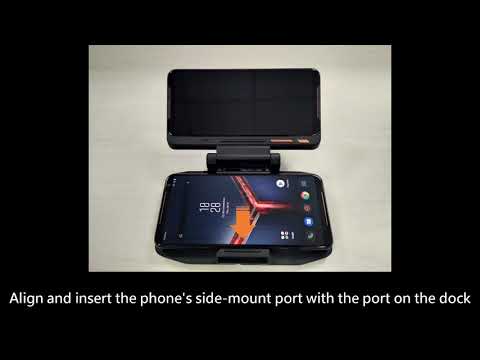 This discussion has been closed.